George Lyon, Jr. | President & Owner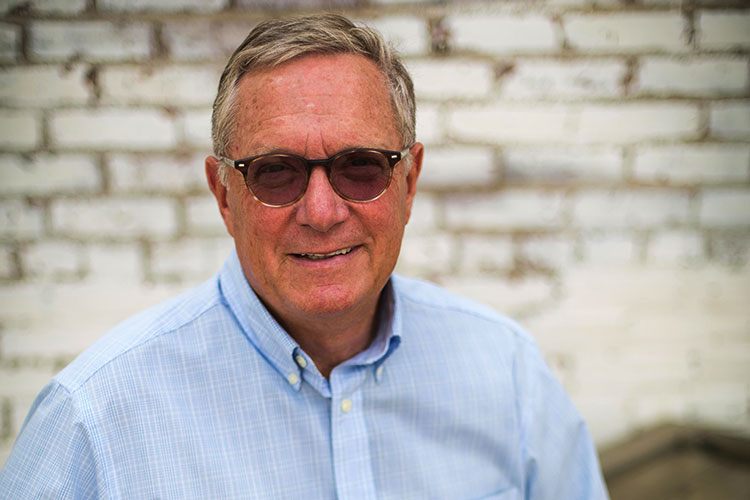 George Lyon, Jr. has been the President of Lyon Shipyard for over 30 years. His areas of expertise include operations, project management, mergers and acquisitions, estimating, contracting and strategic planning. Under George's leadership the company has grown 10 fold while diversifying its customer mix and increasing the yard's production capabilities. George led the team in it's acquisition of the Brambleton Yard of Norshipco and the purchase and construction of the company's 2 floating dry docks. In addition, in the last 10 years George has developed a deeper management team and a strategic plan that will assist Lyon in it's growth and profitability in the coming years. George is a member of the Virginia Ship Repair Association, the Virginia Maritime Association and the Propeller Club of the United States.
---
Ken Kimball | Senior Vice President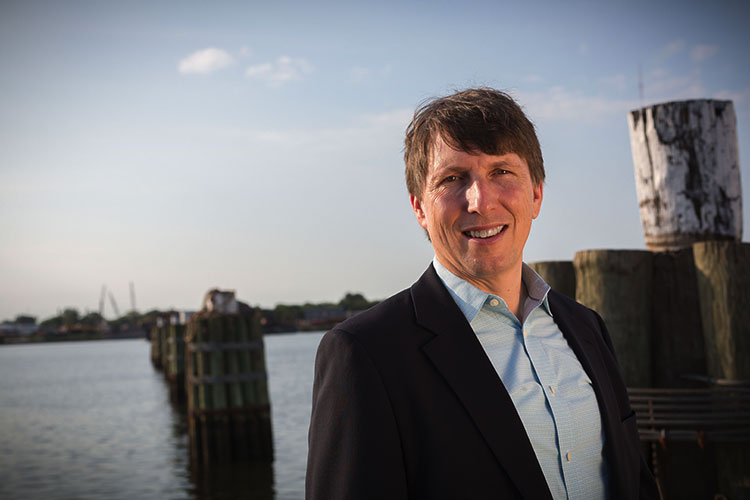 Ken Kimball has been with Lyon since January 2009. He has over 25 years experience in finance, operations, risk management, business development and mergers and acquisitions in various industries. Ken is responsible for all back office operations for the company, including; finance, human resources, information technology, risk management, purchasing and contracting. Ken is a board member of the Virginia Ship Repair Association and the Propeller Club of the United States. Prior to Lyon, Ken was CFO for Supreme Foods, Inc. in Suffolk, VA and Vice President of Finance at Eurpac Warehouse Sales in Virginia Beach, VA. Ken holds a Bachelor of Science degree in accounting/economics from the State University of New York at Oswego and a Masters of Business Administration from the College of William & Mary.
---
Johnny Gaskins | Vice President of Production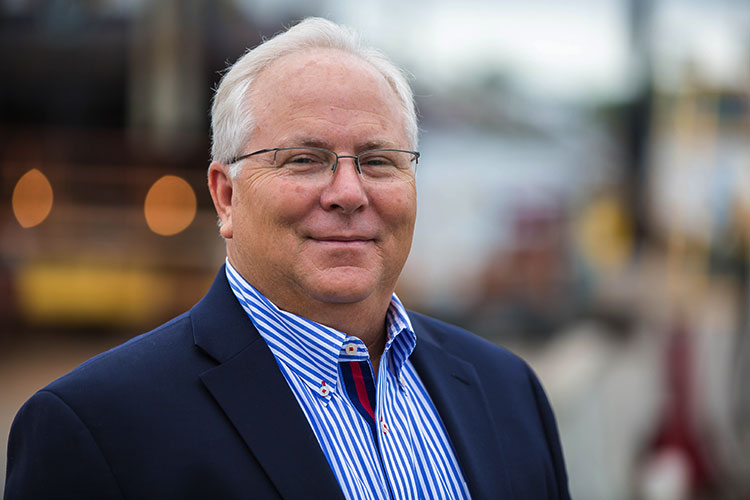 Johnny Gaskins has over 30 years of experience in the ship repair industry and has been with Lyon since January 2003. As Vice President of Production, Johnny oversees the day to day operations of all matters involving facilities, production personnel, equipment, maintenance and upkeep. He dictates manpower usage and oversees training and development of the company's production workforce. He also acts as the primary contact for our commercial customers and directs the efforts of the company's Industrial Services division. Prior to Lyon, Johnny was Project Manager for Detyens Shipyard and a Ship Superintendent for Braswell Shipyard. Johnny holds a degree from George Washington University and several certifications from the U.S. Navy.
---
Don Everton | Vice President of Government Programs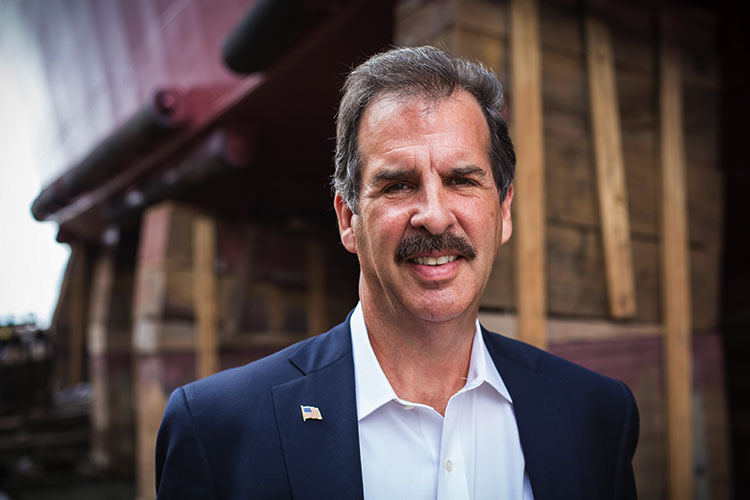 Don Everton joined the company in June 2014 and has over 38 years' experience in the ship repair and the maritime industry. Don oversees all government contracting and estimating, including contract management and business development for the company. He also directs the efforts of the company's Downriver Services division and sits on the board of the Virginia Ship Repair Association. Don started his career at Norshipco where he graduated from the apprentice program and held numerous positions in production, estimating, contract management, marketing and business development. Don was also a Contracting Manager with Maersk Line Limited where he managed major acquisitions and sub contracts for MSC's TAGOS, TAGS and MPF vessels as well as MARAD and commercial contracts. Don is also a graduate of Tidewater Community College, where he received an Associates in Science.
---
Doug Sparks | Operations Manager – LDS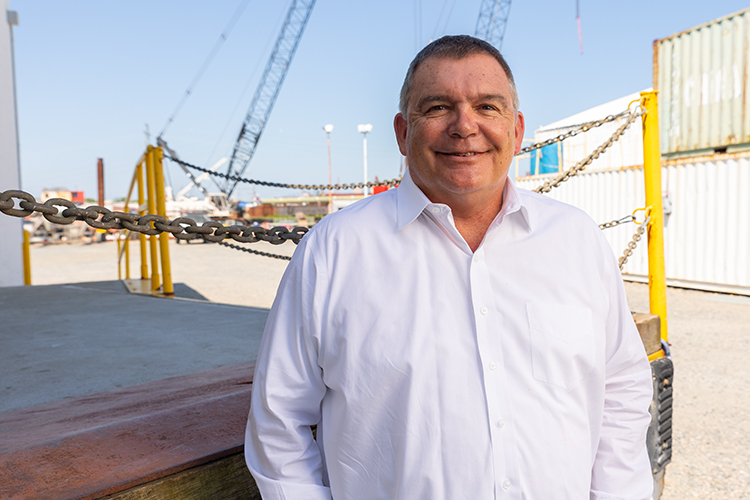 Doug Sparks joined Lyon Downriver Services in late 2020. He brings with over 30 years of Maritime and Shipyard Experience in both domestic and international arenas responsible for strategic planning, personnel, operations, customer relations and development as well as overseeing Project Management and Execution of all LDS jobs. A graduate of Texas Tech University as well as the Executive Project Management Program at Villanova University additional studies include The Center for Creative Leadership Creating High Impact Teams, Harvard University Negotiation and Decision Making, MIT Sloan Finance for Non-Financial Managers, TapRoot Cause Analysis, Currently a Member of the International Society for Process Improvement, The Project Management Institute.
---
Cecil Wallace | Director of Government Contracts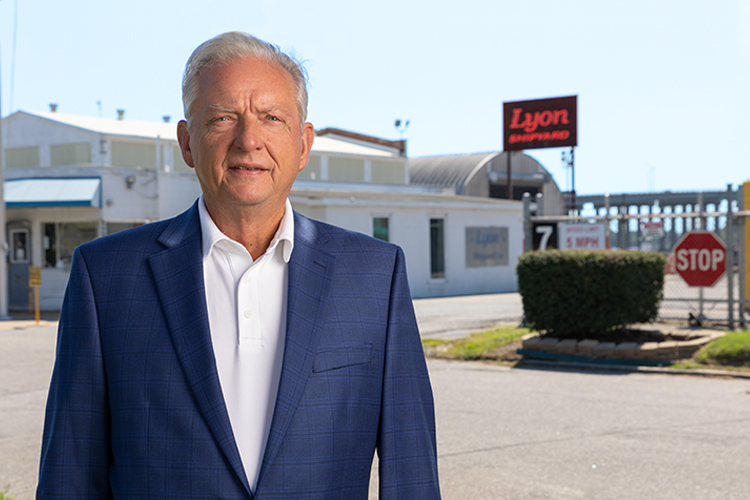 Cecil Wallace has been with Lyon Shipyard since February of 2018. Holds a Bachelor of Science and Masters from Virginia Tech with a concentration in industrial processes and brings with him almost 40 years of professional experience in both Education and Ship Repair. To include, Vocational and Industrial training along with experience in both classroom instruction and administration. His Shipyard experience includes Quality Assurance Inspector, Subcontractor Administration, Ship Superintendent, Project Manager, Production Manager and Vice President and General Manager and currently working with Lyon Shipyard as the Director of Government Contracts. Over his career he's oversaw the following areas; developing and supervising weight testing from 1,000 pound safety net testing to crane re-certification and stern ramp recertification testing involving over 200,000 pounds of weights, welder certifications, welding procedure development and certification, Non-destructive testing including visual, Magnetic Particle, Liquid Penetrant and visual at a Level 2 certification. He also oversaw, hydraulic system repairs and installations, electrical system installations and repairs for both power and control, as well as, government contracts.
---